The Sowing. This book could be the next Hunger Games or Ender's Game!
Remy's sister was killed along with her classmates. It was a massacre in the classroom. Yet somehow, Remy survived. Now years later, Remy has come back on the grid. She was hiding out with the Resistance. Yet all this time Remy has not forgotten her sister. She suspects that the killing was set up but for what reason?
Valerian aka Vale Orlean is the leader on the other side. He has been put in charge with finding the members of the Resistance and stopping them. However it is not as easy as it seems when Vale has feelings for Remy.
I am all about dystopia books. Which is what I would classify this book to be. So if you are into this type of genre or just looking for something new to read then you should check out this book. It is written by a family team of a mother and her daughters. If I had not been told that this book was written by several people then I would have never known. You can not tell where one left off and the next one picked up.
The characters and the world that this series is based around is what I enjoy about these types of books. It was like I could see everything as if I was living in the world with Remy and her friends.
While I am on Remy's side 100%, I have to say that the other side is not so bad as well. Especially when the other side has Vale. He is fighting for what he believes in to, even if he may be fighting for the wrong side. The action was not in your face but it was there some. This book is more about telling about the world and the characters all leading up to book two. Which I can not wait to read. The Sowing will have you on the edge of your seat. This book could be the next Hunger Games or Ender's Game!
K. Makansi is the pen name for the mother-daughter writing team of: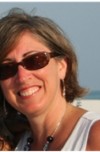 Kristina Blank Makansi
– Born and raised in Southern Illinois, Kristina has a B.A. in Government from University of Texas at Austin and a M.A.T. from the College of New Jersey and an opinion on everything. She has worked as a copywriter, marketing coordinator, web and collateral designer, editor, and publisher. In 2010, she co-founded
Blank Slate Press
, an award-winning small press focusing on debut authors in the greater St. Louis area, and in 2013, she co-founded
Treehouse Publishing Group,
an author services company assisting both traditionally and self-published authors. In addition to The Seeds Trilogy, she is hard at work revising her historical fiction,
Oracles of Delphi
, set in ancient Greece.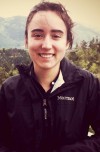 Amira K. Makansi -
Amira graduated with honors in three years from the University of Chicago where she earned a BA in History and was a team leader and officer for UChicago Mock Trial. She has served as an assistant editor and has read and evaluated Blank Slate Press submissions since the press was founded. She is an avid reader and blogger who also has a passion for food, wine, and photography. She has worked at wineries in Oregon and France and is approaching fluency in French. Along with working part-time for BSP, she works for a wine distributorship in St. Louis. In addition to The Seeds Trilogy, she reviews books and blogs about writing, food and wine at
The Z-axis
.

Elena K. Makansi
– Elena is a senior at Oberlin College where she is focusing on Environmental Studies especially as it relates to her passion–food justice. She's also studied studio art and drawing and has had her work featured in several college publications. While in high school, she won numerous writing and poetry awards, was awarded a scholarship to attend the Washington University Summer Writing Institute and attended the Iowa Young Writers Studio. She also won a scholarship to represent her Amideast cohort as the "resident" blogger during her study abroad in Amman, Jordan. She and Amira backpacked through Europe together and share a passion for cooking, baking–and, yes, eating. Elena maintains a
Tumblr
and a blog,
Citizen Fiddlehead
, about food and other topics.