I Invited Her In + Giveaway
Publisher: MIRA; Original edition (February 5, 2019)
Imagine the worst thing a friend could ever do.
This is worse.
When Mel receives an unexpected email from her oldest friend Abi, it brings back memories she thought she had buried forever. Their friendship belonged in the past. To those carefree days at university.
But Abi is in trouble and needs Mel's help, and she wants a place to stay. Just for a few days, while she sorts things out. It's the least Mel can do.
After all, friends look out for each other, don't they?
I Invited Her In is a blistering tale of wanting what you can't have, jealousy and revenge from Sunday Times bestseller Adele Parks.


My Review

I started seeing this book popping up all over the web recently. Thus when I got the chance to read this book, I was excited. Thrillers; especially psychological thrillers are my jam. Yet, it became pretty apparent early on for me that this book was not going to live up to the hype that I had imagined it to be. The storyline is predictable and the characters were not very likable.

Melanie was dull as well as too kind, whereas; Abigail was deceitful and horrible towards others. Melanie may have called Abigail a friend but Abigail was more like "friend enemy". For example, when Abigail left her phone out for Melanie to se the video. Melanie just kindly questioned Abigail. It was not until the truth came out and Melanie saw Abigail for who she really was that she finally did something about it. Even, Melanie's husband did not over react. Sadly, I wanted more and didn't get it. Lesson of the day "Be careful who you invite into your home".

Purchase Links
About Adele Parks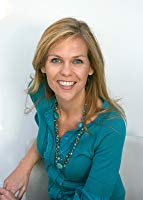 Adele Parks one of the most-loved and biggest-selling women's fiction writers in the UK. She has sold over 3 million books and her work has been translated into 25 different languages.
1500+ 5 star reviews have kindly been written by her fans on Amazon.co.uk
She has published 15 novels in the past 15 years, all of which have been London Times Top Ten Bestsellers.
Adele was born in the North East of England, in 1969. She enjoyed a traditional 1970's childhood, watching too much TV and eating convenience food because nobody minded if kids did that in those days. Since graduating from university, where she studied English Language and Literature, she worked in advertising and as a management consultant. In 2010 Adele was proud to be awarded an honorary doctorate of Letters from Teesside University.
Connect with Adele
Adele's TLC Book Tours TOUR STOPS